Early equipment and materials for 3D printing were developed in the 1980s. 3D printing has come a long way since then. In the past couple of years, we've seen 3D printed shoes and phone cases, but here are 6 items created using 3D printing that may surprise you:
Pizza | Last year, Anjan Contractor won NASA's grant to create a 3D printer that could print food for astronauts on missions. Now their prototype is making pizza. The pizza is printed out in layers and only takes 70 seconds to cook once it is printed. Most importantly, the contractor plans to equip the printer with food cartridges that can last for 30 years – perfect for long-distance space missions.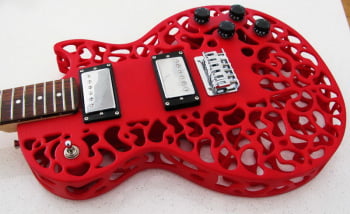 Guitars | ODD guitars use 3D printing technology to create customizable guitars. Each layer of this 3D printed guitar is .01mm thick and was inspired by the patterns of oil coalescing on water.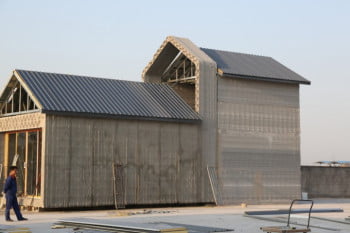 Houses | Four giant 3D printers were used to build this house in Shanghai. In addition to being built with 3D printers, this house is also eco-friendly. The building blocks are made from layers of recycled construction waste, glass fiber and cement. The builders at WinSun Decoration Design Engineering created nine other houses in Shanghai and hope to build skyscrapers in the future.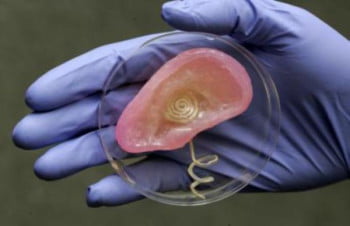 Ears | Scientists at Princeton are working on the bionic ear. "Our work suggests a new approach — to build and grow the biology up with the electronics synergistically and in a 3-D interwoven format," lead researcher Michael McAlpine told The Daily Princetonian. The ear, made of human tissue and electronics, can hear things that regular human ears can't.
Children's Drawings | Crayon Creatures says, "Send a Drawing, Get a Figurine", and they do just that. The service turns children's drawings into 3D figurines. Using sandstone and a 3D printer, the company brings artwork to life.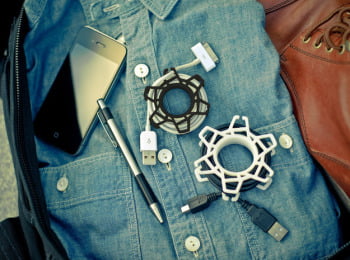 Technology Accessories | 3D printers are also being used to create small technology accessories that aim to keep you organized. Gear Wraps are cable wraps made to keep earbuds and USB cables untangled. The small, lightweight wraps are printed in ABS.
What items would you like to see created by a 3D printer?