Notifications are an integral part of our most-used devices. However, there is ample room for growth. Notifications must become smarter and more intuitive in order to improve our everyday lives.
I was recently chatting about this fact with Sridhar Solur, the Director of Next Gen Computing – Incubation and Innovation at HP. Solur was key member of the team that worked on the MB Chronowing.
As Sridhar and I discussed notifications and what the future holds for them, hyper-notification continually resurfaced as a central topic.
Sridhar pointed out that designers have taken the world of notifications in mobile and applied it to wearables, and that is horrendous for a variety of reasons.
With something buzzing every two seconds, we need someone to simplify this knowledge being thrown at us. Smart notifications should amplify our ability to absorb information not distract us from it. They should be doing things for us to free up time and resources so we can focus on the most important activity on hand.
It is easy to become desensitized in a hyper-notified world. Notifications need to be contextual and transform from simply informative to useful. For example, in the future smart watches will have sensors with the ability to discern when you are driving and not send you notifications during that time.
Sridhar summarized notifications of the future when he said, "Truly smart notifications will amplify the essentials."
Image credit: Roost
There are a lot of companies working to amplify the essentials and improve notifications. I saw this first-hand at this year's Consumer Electronics Show (CES). Roost, a smart battery, is looking to break the mold of smart smoke detectors. The battery has an impressive 5-year battery life, works in any smoke detector, and sends you alerts on your phone when it detects smoke. This battery has also eliminated the annoying beeps associated with smoke detectors. When your smoke detector's battery is running low and it's time to change it, Roost simply sends an alert to your phone.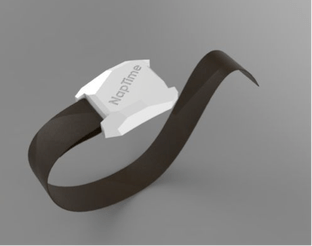 Image credit: NapTime
I was also impressed by NapTime, a new baby monitor that uses Bluetooth-connected, vibrating bracelets to alert parents when their child needs attention. The system alternates which parent it wakes up. It can also tell whether or not the bracelets are actually being worn, and will alert the other parent if one isn't wearing the bracelet. If both parents forget to wear their bracelets, the system is also able to call them. These sophisticated advancements are a great example of the work being done to create more intelligent notifications.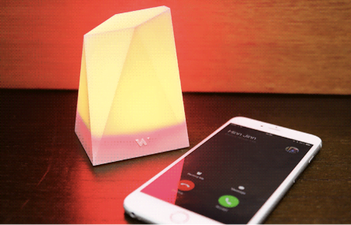 Image credit: Witti
Companies' work on innovative notifications extends beyond CES too. Witti has created a product so you don't have to pick up your device to check for notifications. Notti is a smart light that lights up with a specific color when you receive a call, text message, email or notification from apps like Instagram, and IFTTT. This type of product shows notifications are no longer something we check on. Instead, they follow us – on our laptops, smartphones, tablets and other connected devices – at all times.
As technology advances and we continue to innovate, devices will use contextual information to make notifications even more perceptive. What are your thoughts on notifications and how they could improve? Leave your thoughts in the comment section below.